Reclaiming Forgiveness
Restoring the Healing & Shedding the Manipulation
3 module online program
Former polygamist wife, mother of 13 children, Registered Nurse, Midwife, Psychosomatic Therapist and entrepreneur, Freyja Inanna has brought deep insights and wisdom from her personal life journey into illuminating a topic that is largely misunderstood in our society. Forgiveness is a principle that when properly implemented, is vital to finding peace and empowerment for the individual. Unfortunately, it has been weaponized against those it is meant to serve, and is too often used to shift blame, avoid consequences and perpetuate abuse.
So many find themselves in the peculiar place of being pressured to 'forgive & forget' by those who created the trust issue in the first place.
Then there are the well-meaning friends going on and on about the importance of forgiveness...
...and pressuring the one betrayed, seemingly in favor of the one who did the betrayal!
On top of that, many of us feel a deep conviction and desire to forgive for our own peace of mind, but find that it's just too difficult.
And then there is the concern that 'forgive and forget' is just a setup so it can happen all over again.
Even harder, sometimes, is the forgiveness of SELF.
OR
As the one who betrayed trust, it can be a real struggle, having hurt someone and not knowing how to make it 'right'…
That helpless, awkward feeling of knowing a mistake has been made, but not knowing what to do...
If ANY or ALL of these resonate, or if there is any other confusion around the concept and process of forgiveness, this program is meant for YOU!
In this 3-module online program, Freyja brings clarity to how the concept of Forgiveness is often misused and how, when used properly, brings great peace, healing and personal power. She deconstructs the beautiful personal restorative power of Forgiveness from the too-often bundled issues around Reconciliation, Restoration of Trust, and Absolution and sheds light on how these are separate issues. This deep truth exposes the reality that, when we allow them to be merged and conflated, we disempower ourselves and set ourselves up for abuse and a violation of our boundaries.


Using videos, original articles and her own guided meditations and proprietary body-level processes, Freyja has created clarity around the restoration of relationships damaged by betrayal, and gently guides the participants through their own process of forgiveness of others, and even more importantly, forgiveness of their own selves.
Course Outline
Module 1: Deconstructing Modern Confusion Around Forgiveness
The intention of this module is to guide you through deconstructing the corruptions, misunderstandings and manipulations that are commonly believed, and often enforced, in modern society through the use of shame, repression and dominator culture behaviours that keep people 'trapped' in unhealthy codependent relationships that actually serve no-one.
Lumping unrelated principles together creates confusion which can be exploited.
Restoration of trust
Reconciliation
Absolution
The Moral Imperative
The ways morality plays into the manipulation and resulting abuse of these concepts
Our own beliefs, where they come from, and how they interfere with our process
When others project their own beliefs into our process
Module 2: When Trust is Broken
The intention of this module is to guide you through navigating the processes of restoring integrity, making amends, restoring trust & reconciliation, as well as going deep within to create clarity on what is in your highest good when these steps are NOT taken in a relationship, to facilitate your own healing through forgiveness that does not necessarily include reconciliation.

Navigating through both sides of the relationship dynamics of restoration
When the blade is reversed
Holding out real reconciliation for control or vindictiveness: How…and why.
Forgiveness – a beautiful gift to yourself
Absolution – a beautiful gift to your partner, friend or family member
Restoring trust – how, when, why and if
Reconciliation – a two-way street
The path to restoring/healing a fractured relationship
Module 3: Forgiveness of Self
The intention of this module is to create a deeper understanding of and continue the powerful processes of forgiveness, absolution, restoring trust & reconciliation within one's self. The relationship and integrity with self is the MOST important relationship, and the only one that cannot be bypassed.
Forgiveness of Self - Your most important relationship
Self-Compassion - Reconciling self-judgement, compassion for others and restoring integrity within one's self.
Trauma and its role as a barrier to self acceptance, love and forgiveness.
Comparison of pain and how we discount our own pain and worthiness to heal.
How shame keeps us stuck in our attempts to forgive ourselves.
Achieving Self-Reverence through Forgiveness of Self
How Self Reverence as a practice creates a ripple of healing in the world.
I look forward to seeing you inside!
This program includes one 60 minute private mentoring call with Freyja to assist in moving through the powerful healing process of forgiveness as it applies to your individual situation. You may schedule this call at any time during this program as it feels most beneficial to you. We are excited to hear your breakthroughs and witness the powerful shifts you create in your life and relationships by integrating the powerful information and processes we have prepared for you!
This deep dive into the practice and process of forgiveness
(or 'for-gift-ing') is a powerful and sacred healing gift to you!

"This program supported me in a massive shift in all my relationships especially with my immediate family. It's deep and profound and worth many therapy sessions."
-Alison Crosthwait, Toronto, ON

Your Instructor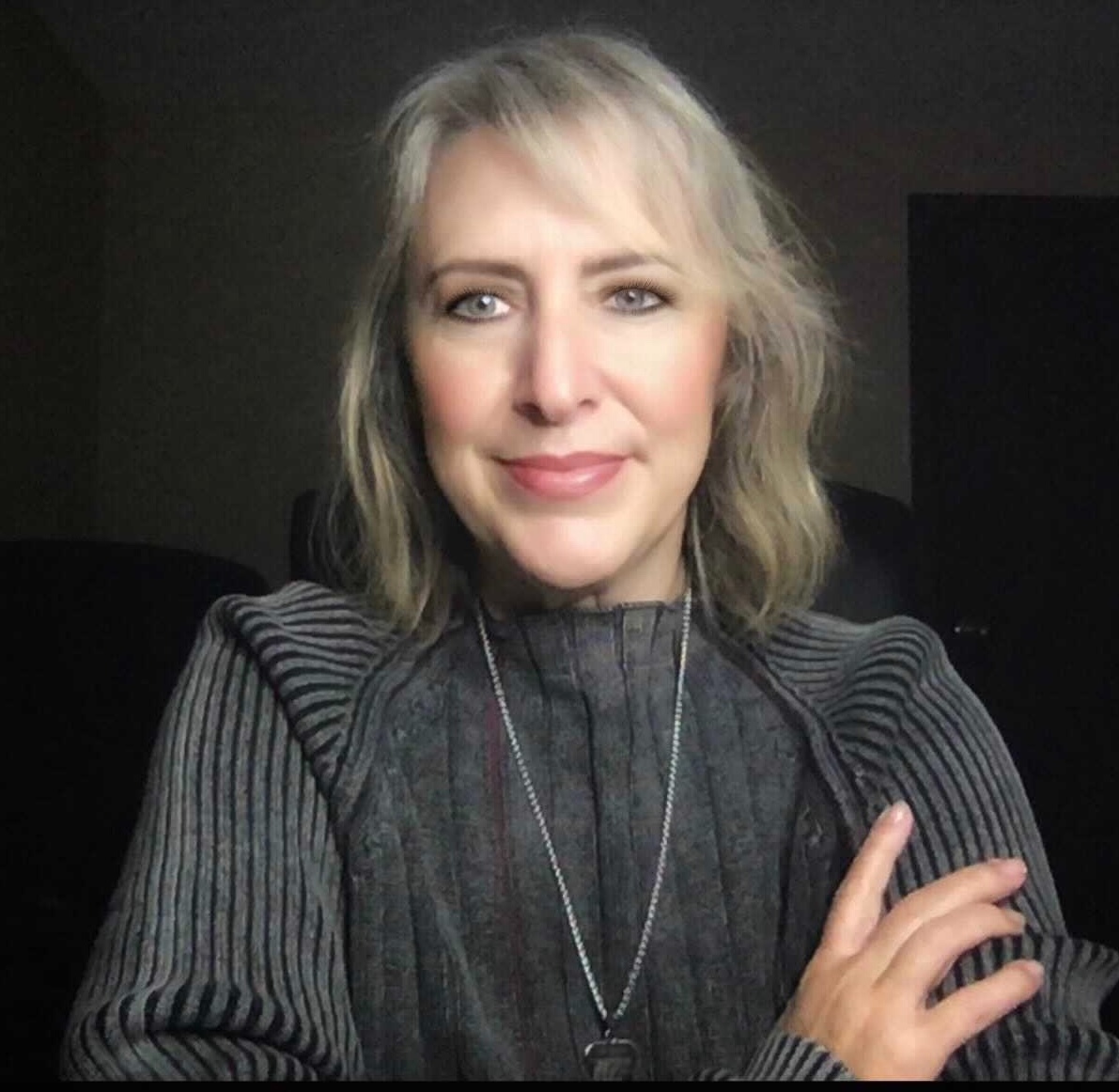 Freyja is an Integrative Mental Health Advocate, Psychosomatic Therapist, Trauma Release Facilitator.
Her professional experience includes many years as a Registered Nurse, Registered Midwife and more recently, Psychosomatic Therapist as well as being certified in other complementary healing modalities.
She has co-founded and run a healing retreat center, Inanna Sanctuary, with locations in Florida and Costa Rica, has written extensively in blogs and articles, and advocates for mental health, women's issues and civil rights.
Her upbringing and early life, spent within the polygamist community of southern BC, Canada, has sparked a passion for freedom and healing and deep compassion for those still in their own healing process.
She has spent her life interacting with patients and clients in environments ranging from childbirth to various modalities and levels of healing, and connect easily with others to discover what would best serve to assist in their highest empowerment and authentic expression.
Course Curriculum
Reclaiming Forgiveness: Introduction
Available in days
days after you enroll
Module 1 - Deconstructing Modern Confusion Around Forgiveness
Available in days
days after you enroll
Module 2: When Trust is Broken
Available in days
days after you enroll
Frequently Asked Questions
When does the course start and finish?
The course starts now and never ends! It is a completely self-paced online course - you decide when you start and when you finish.
How long do I have access to the course?
How does lifetime access sound? After enrolling, you have unlimited access to this course for as long as you like - across any and all devices you own.